Welcome to Arcadia Oaks-Pedia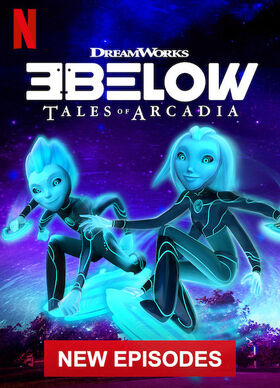 Tales of Arcadia is a computer-animated science fantasy trilogy created for Netflix by visionary filmmaker, Guillermo Del Toro, and produced by DreamWorks Animation and Double Dare You.
The trilogy follows the inhabitants of the small suburban town of Arcadia Oaks, which is secretly home to various supernatural creatures and the teenage heroes who fight against the forces of evil that lurk in the shadows.
The first two installments of the trilogy, Trollhunters and 3Below, have been released worldwide. The third and final installment, Wizards, is set to be released in August of 2020.
Defenders of Arcadia, which allows you to take on the mantle of Trollhunter yourself, will hit the shelves for PS4, Xbox One, PC, and Nintendo Switch on September 25th, 2020.
Community content is available under
CC-BY-SA
unless otherwise noted.